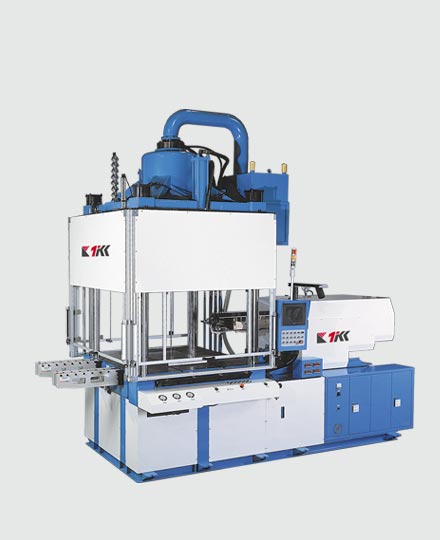 Features
Vertical mold clamp with horizontal injection with long closing and opening stroke, ideal for injection of large work pieces.
Extra heavy structure and large mold capacity along with simple and easy-to-use layout.
Horizontal injection can be raised or lowered using hydraulic screws for fast, accurate positioning.
There are few restrictions on the dimensions of molds or mold lines, and the range of applications is very broad.
The platen uses self-lubricated axles which require no further lubrication, for smooth, easy movement and super-long useful life.
Special functions for certain products can also be programmed, including strong clamping force, small injection quantities, faster injection rates, multiple die-sets, mold ventilation, mold vacuum and other operations.
Other functions include insertion and cyclic finishing with a slide platen or rotary plate as needed.
End Products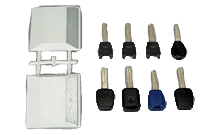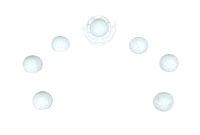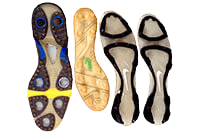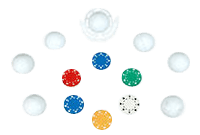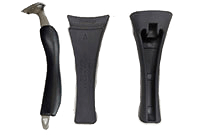 Specifications

Machine Type
Unit
Screw Diameter
mm
Injection Pressure
kg/cm2
Theoretical Shot Volume
cm3
Max. Shot Weight(PS)
g
oz
Injection Rate
cm3/sec
Screw Stroke
mm
Screw Speed Max.
rpm
Nozzle Contact Force
tons
Nozzle Retraction Stroke
mm
Number of Temperature Control
-
Material Hopper Capacity
|
Specifications
Specifications
KR-85-D(R)
KR-110-D(R)
KR-150-D(R)
KR-225D(DM)
KR-300D(DM)
38
42
45
50
52
62
62
70
70
80
1750
1434
1560
1262
2486
1748
1748
1371
1600
1225
190
231
286
353
509
724
724
923
1154
1507
173
210
260
321
463
658
658
840
1038
1356
6.1
7.4
9.1
11.3
16.3
23
23
29.5
37.3
48.8
86
105
118
145
127
181
220
280
244
319
168
180
240
240
300
0-175
0-160
0-142
0-126
0-126
3.9
6
6.7
6.7
6.7
250
250
250
250
300
4
5
5
5
5
40
40
90
90
90
| | |
| --- | --- |
| Machine Type | Unit |
| Clamping Force | tons |
| Opening Force | tons |
| Platen Size | mm |
| Distance Between Tie Bare | mm |
| Min. Mold Height | mm |
| Opening Stroke | mm |
| Max. Open Daylight | mm |
| Ejector Force | tons |
| Ejector Stroke | mm |
| | | | | |
| --- | --- | --- | --- | --- |
| KR-85-D(R) | KR-110-D(R) | KR-150-D(R) | KR-225D(DM) | KR-300D(DM) |
| 85 | 120 | 165 | 225 | 300 |
| 14 | 18 | 29 | 14 | 34 |
| 410x600 | 480x760 | 520x760 | 700x1030 | 900x1300 |
| 1000x205 | 990x260 | 1180x260 | 720x390 | 1000x600 |
| 180 | 200 | 250 | 310 | 350 |
| 250 | 250 | 350 | 350 | 400 |
| 430 | 450 | 600 | 660 | 750 |
| 2.7 | 2.7 | 2.9 | 6 | 6 |
| 45/95 | 45/95 | 45/95 | 45/95 | 45/95 |
| | |
| --- | --- |
| Machine Type | Unit |
| Slide Stroke | mm |
| Rotary Station | - |
| Max. Mold Weight | kg |
| Station Accuracy | mm |
| | | | | |
| --- | --- | --- | --- | --- |
| KR-85-D(R) | KR-110-D(R) | KR-150-D(R) | KR-225D(DM) | KR-300D(DM) |
| 300/Ø980 | 400/Ø980 | 420/Ø1170 | 505/700 | 800/1600 |
| 2-4 | 2-4 | 2-4 | 2 | 2 |
| 200x2/140x3 | 350x2/240x3 | 450x2/300x3 | 700x2 | 1000x2 |
| ±0.02 | ±0.02 | ±0.02 | ±0.02 | ±0.02 |
| | |
| --- | --- |
| Machine Type | Unit |
| Max. Hydraulic Pressure | kg/cm2 |
| Pump Output | liters/min |
| Oil Reservoir Capacity | liters |
| Cooling Water Consumption | liters/hr |
| Pump Motor Power | kw |
| Barrel Heating Power | kw |
| Total Wattage | kw |
| | | | | |
| --- | --- | --- | --- | --- |
| KR-85-D(R) | KR-110-D(R) | KR-150-D(R) | KR-225D(DM) | KR-300D(DM) |
| 140 | 175 | 175 | 175 | 175 |
| 65-12 | 79-14 | 109-17 | 132-19 | 134-21 |
| 300 | 420 | 550 | 650 | 750 |
| 800-1000 | 1000-1200 | 1400-1600 | 1800-2000 | 2200-2400 |
| 11 | 15 | 18.3 | 22 | 30 |
| 7.5 | 10 | 14.3 | 14.3 | 18.6 |
| 18.5 | 25 | 32.6 | 36.3 | 48.6 |
| | |
| --- | --- |
| Machine Type | Unit |
| Machine Weight | tons |
| Machine Dimensions(L x W x H) | m |
| Shipping Weight | tons |
| Shipping Measurements(L x W x H) | m |
| | | | | |
| --- | --- | --- | --- | --- |
| KR-85-D(R) | KR-110-D(R) | KR-150-D(R) | KR-225D(DM) | KR-300D(DM) |
| 4.9 | 7 | 10.4 | 12 | 14 |
| 3.75x1.35x2.4 | 3.9x1.5x2.7 | 4.3x2.1x3.1 | 4.7x3.0x3.6 | 5.0x3.3x4.0 |
| 5.5 | 7.8 | 11.4 | 13.2 | 15.2 |
| 4.1x1.5x2.3 | 4.4x1.7x2.6 | 4.8x2.3x3.0 | 5.2x3.2x3.3 | 5.5x3.5x3.7 |