News
Injection Molding in Automotive Industry
Back
Injection Molding
is one of the most commonly used production processes for
automotive plastics
. According to IEA, more than 6.5 million electric cars were sold around the world in 2021. That's more than double the number sold in 2020. The Automotive industry is one of the most advanced manufacturing sectors all the world today.
Rising Demand for Automotive Parts
In Taiwan, there's a completed referendum that includes topics such as the environmental protection of algae reefs and the launch of nuclear energy. Agree & disagree are all not passed. But such issues have caused reflections in our manufacturing industry. Why? Because in recent years we have found that a new category has been added to the customer base is Electric car. Some of our customers who make automotive parts molding, including motor rotor, motor stator, EV charging plug, battery, power window, wire harness, etc.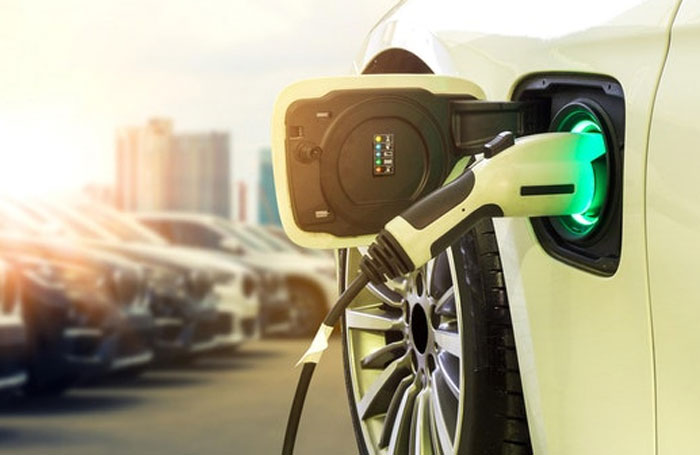 Electric cars have no pollution emissions to slow down global warming. Electric cars reduce oil needs and it is indeed the future trend. Scholars study that the distance traveled by energy conversion trams is better than the distance traveled by oil. But electric car power comes from electricity, Therefore, the power storage capacity and power support the development trend of electric vehicles. Advanced countries in the world are all making smart electric vehicles lighter, more powerful, charging faster, and moving towards a longer endurance.
There are currently about 630 million fuel vehicles worldwide about 90%. Approximately 71 million electric vehicles account for about 10%. Regardless of whether it is environmentally friendly or intelligent, the leaping growth of electric vehicles is an inevitable phenomenon.
Plastic Injection Molding Machines for Automotive Parts
TKC. invests in the research and development of innovative vertical injection molding machines for automotive parts and hopes to fulfill the villagers' responsibilities for the future of the green global village. Let us encourage each other in our endeavors.
Please check out our website to learn more about our other products at:
https://www.kinki.tw/en/products.html
To keep updated with the latest news from Taiwan Kinki Machinery, please follow us on our Social Media Channels.
Taiwan Kinki YouTube Channel
Our products are sold to major markets around the world including Southeast Asia, Japan, Europe, North America and South America....
Contact Info

Taiwan Kinki Machinery Co., Ltd.

No.180, Ln. 128, Sanmin Rd., Luzhou Dist., New Taipei City 247, Taiwan (R.O.C.)

Tel: +886-2-2281-3361~3 .+886-2-2282-6932 .+886-2-2282-8848

Fax: +886-2-2281-8206


E-mail: kinki@ms7.hinet.net

Mainland China Dong-guan Factory

Shajiao Phoenix Industrial Zone, Dongguan City, Guangdong Humen Town

Tel: +86-769-85563006

Fax: +86-769-85561472

Mainland China Ning-po Factory

No. 1, South Sea Rd., Dagang Industrial Area, Beilun District, Zhejiang Province, Ningbo City

Tel: +86-574-86805818

Fax: +86-574-86805819
Solutions for your needs
If you can't find the right machine,let us help you.