News
All Electric Vertical Injection Molding Machine for a More Eco-friendly Future
Back
Reviewing the whole last year, the global economy was still deeply under COVID-19's affection. Most countries were on lockdown for better control of the spread of COVID-19 hence caused a series of effects to all industries all over the world, especially international affairs which faced huge difficulties due to the limitations.
TKC: Totally Know-how for Customer
TKC has over 35 years of experience in the vertical injection molding industry. They always improve themselves in order to provide their customers better service quality. They passed the ISO 9001:2000 Standard quality approval in July 2003.
TKC, the abbreviation of "Totally Know-how for Customer", shows their corporate philosophy that they truly value their customers. They are experienced in dealing with customized requirements and providing professional consultants and opinions to them.
Moreover, they provide great support to machinery maintenance services. When the whole world was forced to be pressed on "pause button", the unstoppable TKC established a YouTube channel, sharing videos about mechanical installation which highly benefited their customers. No wonder TKC is well known for their good customer service.
All Electric Injection Molding Machine: KET SERIES
TKC, the first company to start developing vertical injection molding machines in Taiwan, never stops. They are always committed to machinery improving, innovating and developing and closely follows environmental issues, for instance the goal "reducing carbon emissions" in COP26. TKC, which is an eco-friendly company developed Fully Automated All Electric Vertical Injection Molding Machines, the KET Series. The whole machine runs on electricity, thus it has several advantages compared to the traditional hydraulic machine.

The advantages for using All Electric Injection Molding Machine:
Reduces the gas emitted by the oil operation
Reduces mechanical wear
Good power saving effect (the whole machine is driven by the German Siemens servo motor)
High accuracy
Low operation noise
Clean operation
Low labor costs
All Electric Injection Molding Machine for Applications in EVs Parts
Since the pandemic of COVID-19, more and more people started to attach great importance to environmental issues such as global warming. One of the changes is the popularization of electric vehicles (EV). It is to be expected that EV will eventually substitute the usage of natural gas vehicles (NGV). According to the report by research firm Canalys, global sales of EVs increased by 109% in 2021. Among them, the sales in the Chinese market exceeded 3.2 million, accounting for half of the global scale. Wuling Hongguang Mini EV continued to defend the annual sales champion in mainland China, followed by two models from Tesla. We can learn from these analytic numbers that EV is a potentially needed market.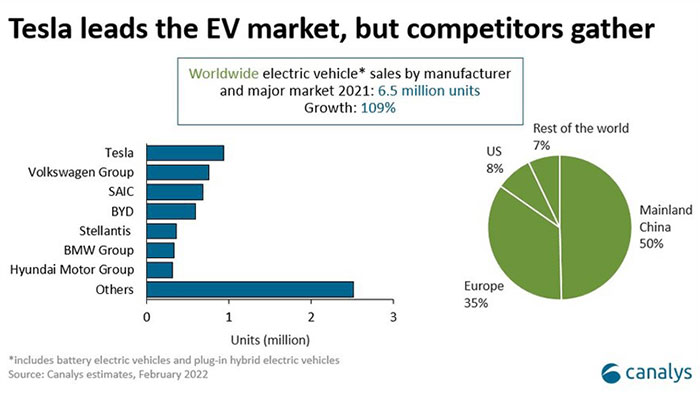 In fact, EV parts can be made by traditional hydraulic machines but in response to being eco-friendly, TKC would like to feature their KET series, especially for the applications of electric vehicle (EV)'s parts to contribute to the making of EV for a better green future.
Regardless of the market situation, TKC continuously contributes to the global market and wishes to provide support in the injection industry by their newly developed KET Series. At present, TKC's all-electric machines are being supplied to EV suppliers in the United States and Japan. TKC is looking forward to new opportunities to connect and work with suppliers all over the world. With years of experience, TKC is confident to be customers' best business companion.
Want to know more about TKC's marvelous KET Series? Kindly send your inquiry to them.
Source : PRM - Blog - TAIWAN KINKI: All Electric Vertical Injection Molding Machine for a More Eco-friendly Future
Our products are sold to major markets around the world including Southeast Asia, Japan, Europe, North America and South America....
Contact Info

Taiwan Kinki Machinery Co., Ltd.

No.180, Ln. 128, Sanmin Rd., Luzhou Dist., New Taipei City 247, Taiwan (R.O.C.)

Tel: +886-2-2281-3361~3 .+886-2-2282-6932 .+886-2-2282-8848

Fax: +886-2-2281-8206


E-mail: kinki@ms7.hinet.net

Mainland China Dong-guan Factory

Shajiao Phoenix Industrial Zone, Dongguan City, Guangdong Humen Town

Tel: +86-769-85563006

Fax: +86-769-85561472

Mainland China Ning-po Factory

No. 1, South Sea Rd., Dagang Industrial Area, Beilun District, Zhejiang Province, Ningbo City

Tel: +86-574-86805818

Fax: +86-574-86805819
Solutions for your needs
If you can't find the right machine,let us help you.