Notícias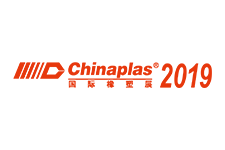 Lugar: China Import & Export Fair Complex, Pazhou, Guangzhou, PR China
Date: 2019, May 21~24
Booth No: 10.1H, S25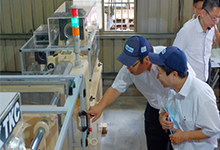 TKC keep Innovation
TKC had more than 6 years in develop all electric injection machines. Although the sales figures are still less than one tenth of the hydraulic machines, but TKC knows only keep Innovation can keep up with the trend of the times.
Nossos produtos são vendidos para os principais mercados ao redor do mundo, incluindo o Sudeste da Ásia, Japão, Europa, América do Norte e América do Sul ....
Informações de Contato

Taiwan Kinki Máquinas Co., Ltd.

№ 180, Ln. 128, Sanmin Rd., Luzhou Dist., New Taipei City 247, Taiwan (R.O.C.)

Tel: +886-2-2281-3361~3 .+886-2-2282-6932 .+886-2-2282-8848

Fax: +886-2-2281-8206


E-mail: kinki@ms7.hinet.net

Fábrica Dong-guan na China Continental

Shakiao Poenix Zona Industrial, cidade de Dongguan, Município de Guangdong Humen

Tel: +86-769-85563006

Fax: +86-769-85561472

Fábrica Ning-po na China Continental

№ 1, South Sea Rd., Dagang Industrial Area, Beilun District, Zhejiang Province, Ningbo City

Tel: +86-574-86805818

Fax: +86-574-86805819
Soluções para às suas necessidades
Se você não consegue encontrar a máquina certa, Vamos ajudá-lo.