أخبار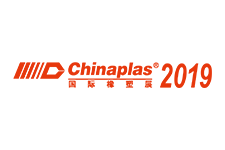 Venue: China Import & Export Fair Complex, Pazhou, Guangzhou, PR China
Date: 2019, May 21~24
Booth No: 10.1H, S25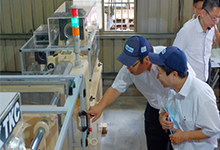 TKC keep Innovation
TKC had more than 6 years in develop all electric injection machines. Although the sales figures are still less than one tenth of the hydraulic machines, but TKC knows only keep Innovation can keep up with the trend of the times.
يتم بيع منتجاتنا إلى الأسواق الرئيسية في جميع أنحاء العالم بما في ذلك دول جنوب شرق آسيا، اليابان، وأوروبا، وأمريكا الشمالية وأمريكا الجنوبية...
معلومات الاتصال

Taiwan Kinki Machinery Co., Ltd

No.180, Ln. 128, Sanmin Rd., Luzhou Dist., New Taipei City 247, Taiwan (R.O.C.)

هاتف: +886-2-2281-3361~3 .+886-2-2282-6932 .+886-2-2282-8848

فاكس: +886-2-2281-8206


E-mail: kinki@ms7.hinet.net

مصنع دونج- جوان في البر الرئيسي الصين

Shajiao Phoenix Industrial Zone, Dongguan City, Guangdong Humen Town

هاتف: +86-769-85563006

فاكس: +86-769-85561472

مصنع نينج- بو البر الرئيسي الصين

No. 1, South Sea Rd., Dagang Industrial Area, Beilun District, Zhejiang Province, Ningbo City

هاتف: +86-574-86805818

فاكس: +86-574-86805819
حلول لاحتياجاتك
إذا لم تستطع العثور على الماكينة المناسبة ، دعنا نساعدك.